Why should you attend the CV show?
May 2nd, 2018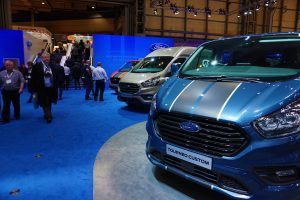 Do you know why is a show like that is so important to your business? 
Recently GlobaVans attended The CV Show which is the best attended, largest and the most comprehensive road transport and commercial vehicle event held in Britain, providing truck and van operators with a far greater choice than can be found anywhere else in the UK.
As a company always looking for the best opportunities for your business GlobalVans was there to make sure we got the best deals in the market on your brand new van.
But why that would be important for you as well?
If you work in the road industry, manage a fleet of vans or is just interested about knowing more about the models that is definitely a place you should be.
Here are the top 4 reasons you should attend The CV Show
Innovation – New technology created to provide solutions. You'll be able to see product launches, new vehicle and much more.
Networking – This show gives you the opportunities to meet once a year people that are big influences on that industry.
Workshop – Gives the opportunity to understand more about the product and sector to help you deliver the best to your clients.
Free – The CV Show has a Free Entry Tickets, you just need to complete the online registration in their website.
If you decide to attend next year's CV Show, we hope that you have an amazing experience and come away with lots of new ideas for your business.
Did you attend this year's CV Show? Share with us what you think and what helped you the most to add value to your business. You can find us on Facebook and twitter.